What Kind of Public School Qualifies as "Exemplary?"
Jul 14, 2014 1:48:00 PM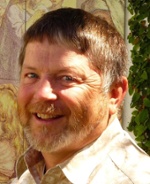 Over the past 30 years, I've had the opportunity to work with public schools from coast to coast, assisting teachers, administrators, and state departments with a variety of academic challenges. Recently, quite to my surprise, I visited one of those rare "pockets of excellence," where the lights are on and everybody is home.
As a 1970 graduate of Tremper High School, I have maintained a connection with Kenosha friends and family. But I never expected to find in Kenosha an exemplary educational program equal to the very best in the country.
Nash Elementary School, in the southwest part of Kenosha, has accomplished something that elevates public education into the realm of the ideal learning environment. In a program called "Next Generation," teachers work in teams, both planning lessons and evaluating outcomes. Rather than being cemented to other children on the basis of age, students flow smoothly from group activities into individualized teaching and learning.
In a traditional classroom, the "grade" determines the grouping. A second grader works with other second graders. Period. It doesn't matter if the individual reading ability is low and the math ability is high. And, since the group is taught as a group, there is little room for accommodating different learning styles. (This traditional process is parallel to hog-confinement operations where the pigs are moved from one building to another solely on the basis of weight.)
In the Next Generation program, under the guidance of Nash Principal, Martin Pitts, students are assessed in each subject area and work at the level personally appropriate in each subject. They also assume personal responsibility for defining and achieving their own goals. With the professional effort of an excellent staff, Nash is succeeding with a program that, in most of the country, exists only in theory.
The Next Generation program at Nash Elementary is a program in which the Kenosha Unified School District should take great pride, and should take steps to emulate in other schools. Every member of the school board owes it to the community to arrange a visit to this school.
My work in education has always been closely tied to large-scale state testing programs and classroom test preparation. These tests are not the be-all and end-all of education. (I've never met a teacher or principal whose life-long ambition was to test basic skills.) Although standardized test results must be taken seriously, they measure only one small aspect of the many positive outcomes of good schools.
At Nash Elementary School, the three guiding principles for students and staff are: kindness, respect, and hard work. As these three principles are imbued throughout the academic lessons, they have the promise to carry over to high school and beyond.
Most important, every student who is fortunate enough to participate in the Nash program is already cultivating the personal qualities needed in the future to become a contributor in the workplace and in the community.
For public education, there is no loftier goal.
Published as a guest editorial in the Kenosha News (WI) on June 25, 2014.