Use the Time You Have: College Planning During High School Summers
Jun 13, 2017 2:21:59 PM
There are 168 hours in a week – 112ish waking hours. Why not use two of those hours per week this summer to work on college planning? Your older self will thank you for handling part of the load, and, come college application season, you'll be glad you did the bulk of your research when you didn't have homework and extracurriculars coming out your ears.
To make it easier to plan, we devised a to-do list for every high-school summer. Read on for tips!
SUMMER BEFORE FRESHMAN AND/OR SOPHOMORE YEAR

Consider what colleges you're interested in attending and check their minimum GPA requirements. Keep that GPA in mind as you go through high school.

Check the average SAT/ACT test scores for the colleges that appeal to you. If you're not sure of your ideal colleges yet, don't worry – you can still start taking practice tests or investing in SAT/ACT prep courses/booklets now.
Map out your basic schedule for high school. Is it important for you to be taking advanced courses in order to be accepted to your dream college? What electives would you like to fit in once your requirements are covered? If you don't plan ahead, you'll miss courses that are either important to your college or that could reveal a new path for your life. Do your research and decide from there.

Make a list of activities/extracurriculars you enjoy doing or think you might like. Consider focusing on one or two. Then get involved! Colleges like to see intense dedication over several years, rather than a record of spreading yourself too thin.

Investigate your ideal colleges. Ask early what they look for in their ultimate applicant. Pave your own way after that, but keep in mind your dream college's laundry list.

Explore other interests. Yes, colleges want to see dedication over time to your activities. But they also want to see someone who has an inquisitive nature and isn't afraid of challenges. Take a pottery class if you've always wanted to. Learn about protecting your state's rivers. Job shadow at your parent's workplace. Attend a city council meeting. Paint a picture. Learn a new sport. Write a song. Start your novel. What you do isn't important, as long as it's something that will stimulate your mind, broaden your experience in the world, and flex your creative muscles.
Read! It will build your vocabulary and expand your mind — both of which will serve you well in college.
---
SUMMER BEFORE JUNIOR YEAR


Visit colleges, or make a list of colleges you'd like to visit before application season. The earlier you know your best fit, the less you'll have to divide your attention while applying. Check out Making the Most of Your College Visit from Doorway to College Foundation. It's power-packed with information to help you maximize your visits in a very short time.
Contact people at the colleges you're interested in. They'll have the best advice for what they're looking for in an ideal student. You could contact admissions, or, for a more specific outlook, talk to a professor in a field you're interested in.
Study for the SAT/ACT. Find a class near you or study online. Look for a prep provider who has a track record of successful results in studies conducted by schools — not just the company's own promo materials saying how great they are.
---
SUMMER BEFORE SENIOR YEAR

Start your college applications! There are plenty of sections you can complete early, such as your main essay or teacher recommendations. In fact, junior year spring or summer is the best time to ask your favorite teachers and advisers for recommendations (if you have their emails). Don't forget to show your appreciation with a handwritten thank-you card once they complete it.
Visit colleges. If you can afford to visit, getting a feeling for your dream colleges is a useful activity. One college may even rise above another due to the atmosphere of the campus or a particularly great conversation with a current student or prof.
Decide whether you'll apply early decision/early action. This is helpful in showing your enthusiasm for a school, but it's not right for everyone. Be sure you understand the commitment involved before you take this step.
Create a calendar of application deadlines. They sneak up faster than you think!
Become friends with the net price calculator. Every college has a net price calculator, which is a tool you'd be wise to use to calculate the cost of attending your chosen colleges or universities. There's a massive difference in costs between various educational institutions. This is your starting point to figure out what your schooling will cost. From here, you'll need to …
Talk to your parents about the cost of college. You need to know how much — if any — they are willing and able to commit to your education. The rest is up to you to provide in scholarships, loans, and jobs.
Apply for scholarships! Do your research, then start writing those letters and filling out applications. Consider it a part-time job — one with potentially a higher payback (scholarship) per hour than any you may have in your entire lifetime.
Organize your FAFSA materials. The FAFSA isn't actually due till June 30 of your senior year, but the earlier you apply, the more money will be available to you. As of this writing, you can apply as early as October 1. You don't want to be late to this party!
Study for the fall SAT/ACT. Even if you already tested last year, summer is a good time to crack the prep books and retake the test(s). Remember, a lot of standardized testing is about knowing the strategies and time management tips that will help you score your personal best.
Start your college admissions essays. Trust us, you'll be happy with yourself later when you realize you completed this during a time of no work or extra-curriculars. Plus, this gives you plenty of time to edit.
Ask your teachers for recommendations. If you have their emails, asking during the summer before senior year is a great idea. That way you know you'll get them in time. In fact, it might even be useful to start requesting letters from your favorite teachers or mentors in the spring of your junior year. Letters are always better when the teacher currently has you in class, fresh in their mind (not that they'd ever forget you!).
---
SUMMER BEFORE COLLEGE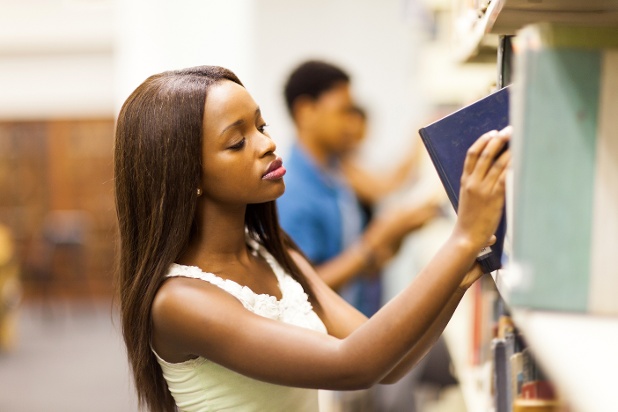 Contact your roommate. It's a good idea to touch bases and make sure you're not doubling up on items to bring. Plus, this could be your first new college friend!
Keep reading. Reading and writing essays in college tends to differ from high school reading and writing — no more five-paragraph essays and SparkNotes. Instead, make a goal to read a certain number of books — or to complete a recommended reading list — while taking college-level notes. The rest of your books can be beach reads, if you like!
Keep applying for scholarships. If you know you still need cash for school, keep looking for and applying for scholarships! We post scholarships on social media all the time, so follow us on Twitter or Facebook to get updates.
Prep items for your dorm. There are plenty of lists across the Internet that you can use to make sure you're prepared for living on your own.
Get a checking account — and learn how to balance it. You'll need to pay for some things yourself, and you won't always have cash on hand. Having your own checking account is another step in taking financial responsibility for yourself. But if you don't know how to balance your checkbook, you could get into deep trouble. Ask your parents or your bank/credit union to teach you. They will most likely be happy to do so.
Earn cash. U.S. News says to use this time under your parents' roof to earn cash. Trust us, you'll want to do some fun things outside of your dorm, and this will certainly help.