College Costs: Sticker Price vs. Net Price
Dec 1, 2016 1:22:02 PM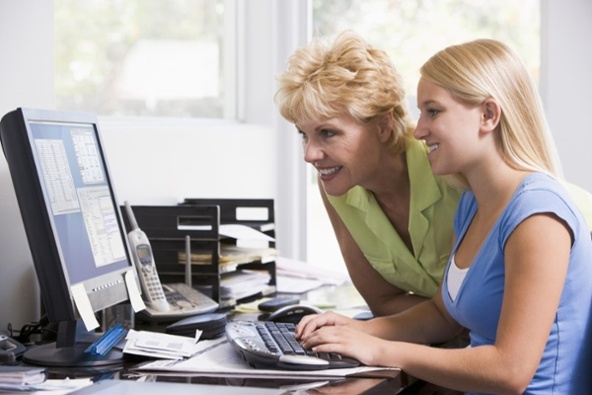 When looking at potential colleges, families often look first to the price-tag associated with the institution—and it makes sense, considering tuition prices have gone up in the last few decades. Some students don't bother applying to colleges that are "out of their price range," because even if they got in, they wouldn't be able to pay for it ... right?
Sticker vs. Net Price
People oftentimes look at what's called the sticker price, or the published price, of attending a college. The sticker price can frighten off potential students with its high amount. For example, Stanford's published annual sticker price (as of 2016) is nearly $65,000. That number alone would cause many great students to cross Stanford off of their college list. But hold on, because there's another, more important price to consider—net price.
The net price is the actual amount you would pay to attend a college—after factoring in financial aid packages, scholarships, and grants. So $65,000 might seem way too steep, but how does $22,000 sound? A lot more manageable, right?
You may have heard of a "net price calculator" before. These nifty little devices, found on a college's website, can help estimate what a college's net price for a particular student might be, based on their personal academic and financial situation. In essence, net price calculators show you what you're actually likely to pay.
By looking at your net price rather than a sticker price, college options can open up. Dream schools can become a reality. The intimidation of paying for college is lessened. There can be dramatic differences between net and sticker price of college costs for a student. Of course, sticker vs. net price changes from student to student. Several factors go into calculating net price, which will vary depending on the applicant.
Financial Aid
So let's talk about why net price is oftentimes much lower than sticker price—it all comes down to financial aid.
Gift-aid—such as scholarships and grants—is essentially "free money" that you don't have to pay back. This form of aid lessens the out-of-pocket amount you'd have to pay for college. And the biggest providers of gift-aid? The federal government and the colleges themselves! Of the nearly $122.7 billion dollars worth of scholarship and grant money awarded in the 2013-14 school year, 40% of those funds came from the federal government, while 39% came from the colleges. The rest was funded by private and other sources.
The easiest way for students to start finding aid is by filling out the FAFSA—or the Free Application for Federal Student Aid. It's a form that will allow students to be assessed for federal financial aid, and a lot of other aid-givers use it too. It's completely free to fill out, and only costs you a little bit of time. The payoff, however, can be great.
All in All
College is more affordable than you might think. By taking advantage of financial aid programs at colleges and federal financial aid help, applying for scholarships, and understanding the difference between net price and sticker price, the dream of going to college can become financially realistic.
For an easy way to discover your net price estimate for nearly every college in the country, head over to CollegeRaptor.com. It's completely free and can help you discover personalized net price estimates, along with college matches, acceptance odds, and potential financial aid.
About the Author
Allison Wignall is the Associate Editor of College Raptor. In addition to writing and editing posts, she also works on marketing and special projects. She recently graduated from the University of Iowa with a Bachelor's degree in English: Creative Writing.